VISIT ITALY WITH THE UMBC ANCIENT STUDIES DEPARTMENT IN 2023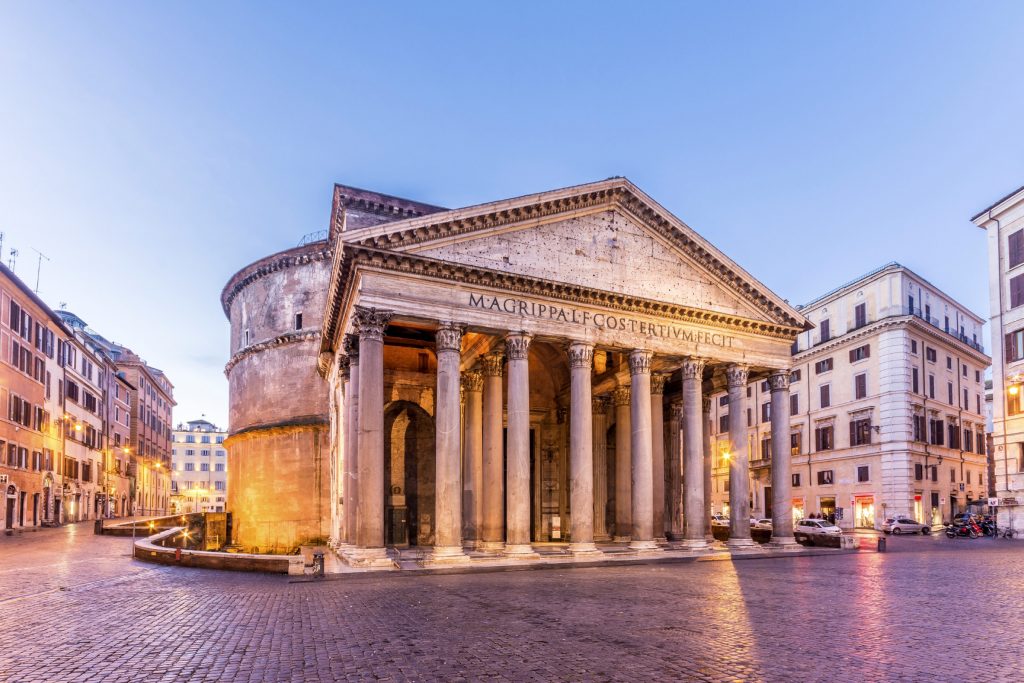 The UMBC Ancient Studies Department will conduct its annual study tour in Rome and Italy March 17-26, 2023. The price of $3,000.00/person includes all air and land travel, twin-share accommodation for 8 nights, 8 buffet breakfasts, 2 lunches, 3 dinners, and entrance to all archaeological sites and museums on the itinerary. Single rooms are available at an additional cost of $450.00. ANCS majors and minors, UMBC students, faculty, staff, alumni, and members of the community are welcome on the tour. Places are limited, so reserve yours today! An initial deposit of $700.00 is due October 24, 2022.
The tour begins with four nights in Rome and visits to the Hadrian's Villa in Tivoli, the Vatican (and Sistine Chapel), the Ara Pacis, and several other important sites. Then we travel by coach to Sorrento on the famed Amalfi Coast, stopping on the way at Tiberius' coastal villa at Sperlonga and at Paestum to view the remarkably intact temples of Hera and Athena before touring the small but excellent museum there. From Sorrento, we will visit two cities buried and preserved by the ash of Mt. Vesuvius, Pompeii and Herculaneum. On the way back to Rome, we will tour the extraordinary National Archaeological Museum of Naples and the Greek settlement and home to the Sibyl, Cuma. Our final day in Rome will include visits to the Forum and Palatine, Trajan's Column and Market, and the Colosseum.
Contact Emily Hubbard (ehubbard@umbc.edu) or call 410-455-6265 (5-6265 from campus) to register your interest now.
Rome/Southern Italy Itinerary 2023